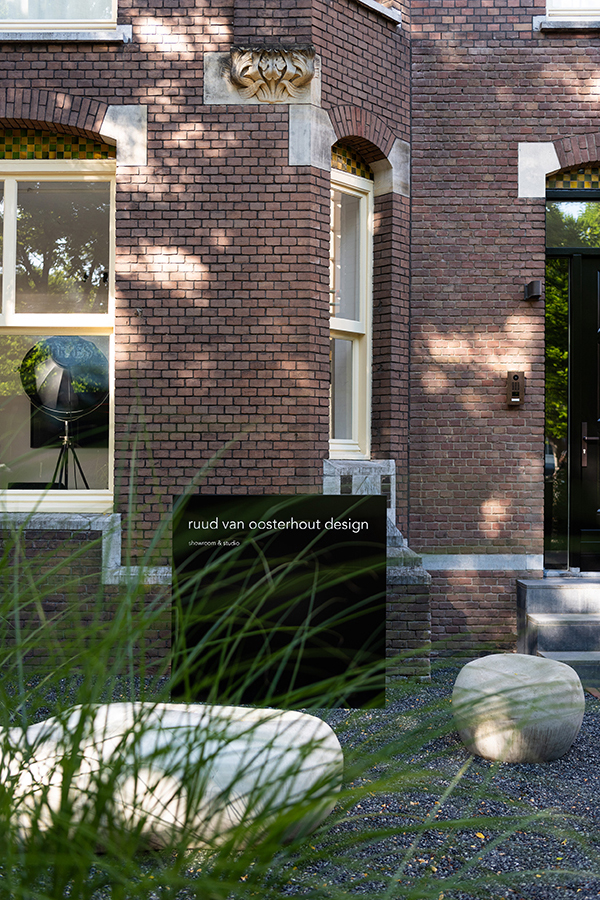 studio | showroom
the new studio and showroom of ruud van oosterhout is in the most beautiful location imaginable of amsterdam, right next to the rijksmuseum, and reflects his passion for interior design, his predilection for refined simplicity, clear lines, light, a high degree of attention to details, subtle colour combinations and a perfect balance between comfort and aesthetics. ruud van oosterhout believes in the power of sober design, stripped of all unnecessary and distracting frills. the serene white spaces form an elegant backdrop to showcase his own interior designs complemented by collections of international brands and art.
with his close-knit team of six employees, ruud van oosterhout works on interior designs that bear his recognizable signature.
the showroom is a perfect setting for an inspiring collaboration between design and art and is pleased to embrace an alliance with galleries such as Stigter van Doesburg and artists like Zuijderwijk/Vergouwe. During the year several events and presentations take place in the rvo showroom to celebrate this collaboration between design and art.
about
after graduating in 1993 at the royal academy of arts arnhem, the netherlands, ruud van oosterhout (1968) started his own company called rvodesign in 1995. based on his extensive experience of customized interiors, he created a personal furniture collection named bruut in 2004, in cooperation with his producer nieuwkoop international.
ruud van oosterhout also lectures at the design academy eindhoven in the man & leisure design department.